About me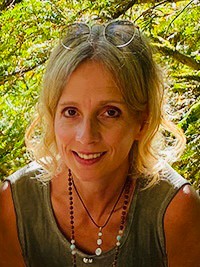 Annette Harsch
Naturopath, practice owner
Many years of experience in the therapeutic field, consciousness development and seminar leadership:
Naturopath training, Thalamus Heilpraktikerschule Stuttgart.
Specialized training: Traditional Chinese Medicine with Martin Schemmel, Thalamus Stuttgart, with emphasis on acupuncture, ear acupuncture, moxa heat therapy, eating according to the Five Elements, cupping.
Training in the Dorn Method and Breuß Massage with Helmuth Koch, Lindau Center for the Dorn Method.
Specialized training in Chinese pharmacology/ herbal medicine with Ru Xie-Ritzer, Center for Naturopathy, Munich.
Specialized training as Feng Shui consultant, Feng Shui Center, Stuttgart.
Specialist consultant for intestinal health, Academy for Intestinal Health.
Further training in Schuessler salt therapy, Bach flower therapy, Reiki and Spagyric.
Studies in mind training, personality development and deepened life design at ALH Akademie für Ganzheitliche Lebens- und Heilweisen, Haan.
Learning yoga and meditation at various schools.
Mother of two adult children.
 Other important teachers in my life:
Eckardt Tolle, Neale Donald Walsh, Deepak Chopra, Byron Katie, Dr. Joe Dispenza, Gen Kelsang Ananda, Gen Kelsang Repa, Gen Kelsang Lobma, Jeffrey Allen, Donna Eden, Phil Good, Lee Harris, Lorie Ladd ….
Many thanks ♥♥♥
Memberships and quality assurance:
AGTCM Working Group for Classical Acupuncture and Traditional Chinese Medicine e.V.
Union of German Naturopaths UDH, Regional Association of Baden-Württemberg e.V.
regular attendance of advanced training courses
regular exchange of experience in a network of alternative practitioners and TCM colleagues
Naturopathic Association Backnang e.V.