Feng Shui
Feng Shui is the holistic teaching of healthy living and successful work.
Feng Shui is the art of living in harmony with our visible and invisible environment, with which we live in constant exchange. Just as acupuncture needles can be used to remove energy blockages in the human body, it is possible to ensure an optimal flow of energy in a living or working space through appropriate Feng Shui measures.
Unfavorable room situations can lead to a weakening of the immune system, to sensitivity disorders and even to mental illnesses, and they can affect the joy of life and creativity at work.
Feng Shui fills your living space with positive life energy through harmonious furnishing and room design with colors, light, plants, water and other individual accessories, according to your own taste!
Goals of Feng Shui:
Increase of vitality, well-being and efficiency
More harmony in family and partnership
Better sleep and relaxation
Elimination of disease-causing factors, reduction of disturbance and stress zones
Removal of blockades for money flow and prosperity
Greater success at work …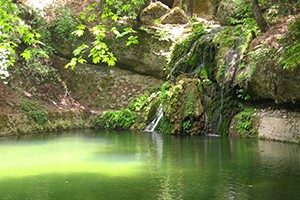 By the way:
The teaching of Feng Shui is universal and applicable to all styles. So you don't need to furnish your living space in the Chinese style to benefit from Feng Shui! Changes in the room do not have to be serious – often small impulses are enough – to achieve a visible success!
Feng Shui Seminars:
I regularly give Feng Shui workshops in small groups in a beautiful ambience. Together we analyze your own living situation on the basis of the floor plans you bring with you. You will receive new impulses for your life – a wealth of information awaits you, which you can implement directly at home.
Feng Shui Analysis:
For your house, apartment or business premises/office I offer an individual analysis according to the following aspects: 
Assessment of the location and surroundings of the premises.
Analysis of the energy flow.
Floor plan analysis with the Bagua (The Bagua divides the premises into different areas of life/themes: Wealth, Fame, Partnership, Creativity, Children, Friends, Career, Knowledge, Family, Health).
Discussing problem areas with practical tips for possible solutions
Suggestions for using Feng Shui tools to harmonize and increase energy levels.
During my inspection of your premises, you will receive many tips for practical implementation. You will be able to understand how your rooms work, where your rooms have good energy and where they do not. You will learn what you should change and get concrete suggestions where and how changes can be made. You will receive, so to speak, an instruction manual for your apartment/house/business premises. If you wish, you will receive your individual Feng Shui Bagua afterwards, as well as a summary of the meaning of the individual Bagua areas.
For larger distances, an analysis is also possible without a visit. For this I need a floor plan with north arrow and the most important furniture.
Consulting fee for private premises